We have chicks in nursery… how Eggciting!
The children have been so fascinated watching them!! They were very gentle when holding the chicks and stroking them.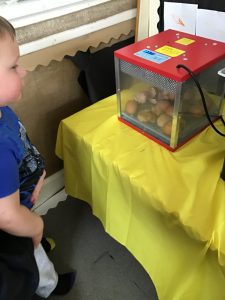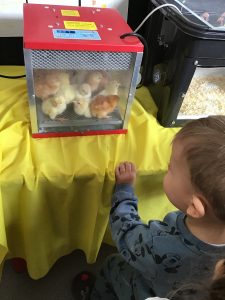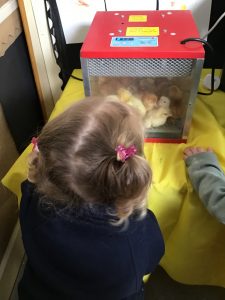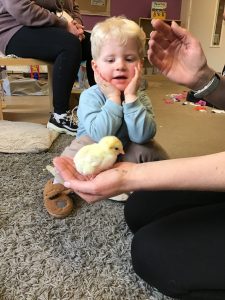 We have also made a cake this week, we used a spoon to mix mixture. We cracked an egg and give it all another good mix. Once the cakes had baked in the oven we decorated them using icing and sprinkles.