The Green Groupers have been to FOREST SCHOOL this week! WOOHOO!
The children helped get dressed and tried putting on their splash suits and wellies ready to go and explore. We played a game of 1,2,3 Where are you… which was full of very funny as the children kept giggling while hiding.
We talked about the weather and season changing to autumn and made creative Autumnal pictures in group using our hands. We explored the dark gloomy weather and watched the rain in the top room before having a disco with the light wands!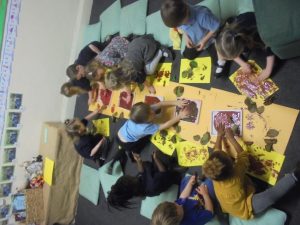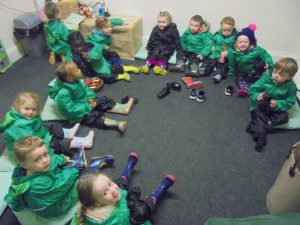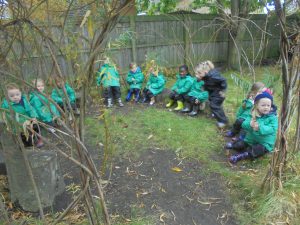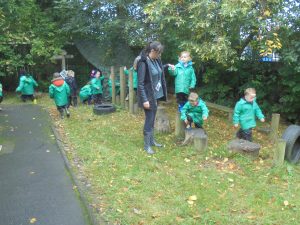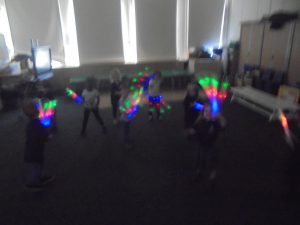 Say Cheese to some of our green groupers…. CHEEEEEEEEEEESE!