Yesterday we had a visit from the Christmas Elf!
Look at the fun we have had in the snow!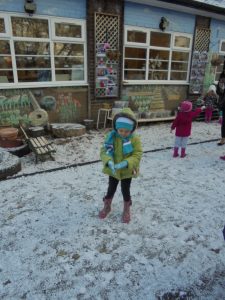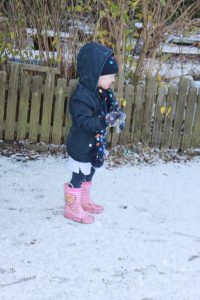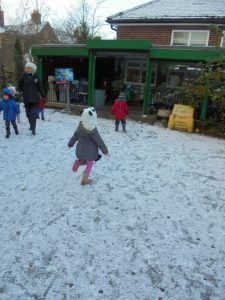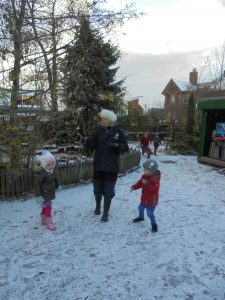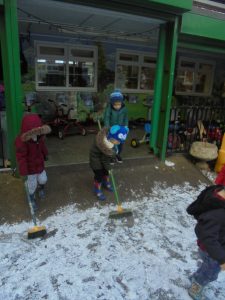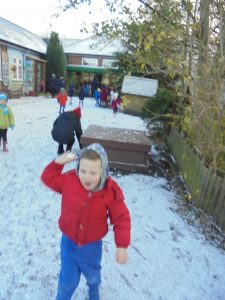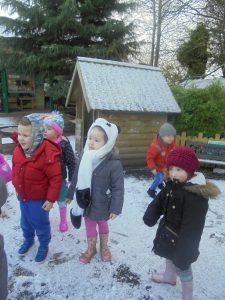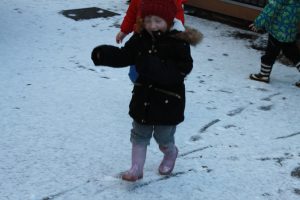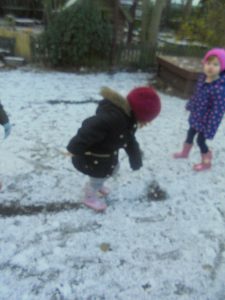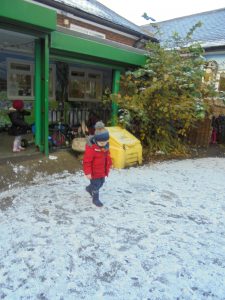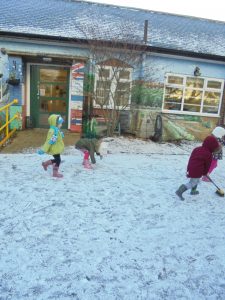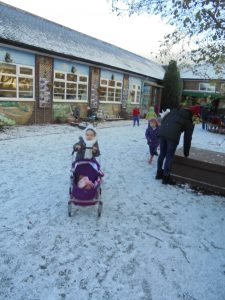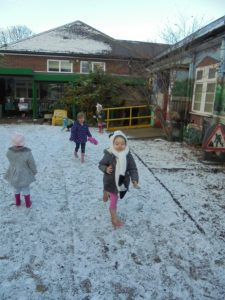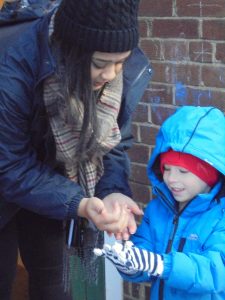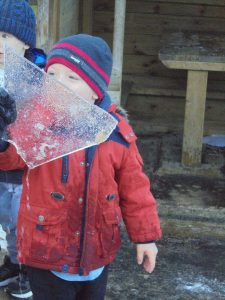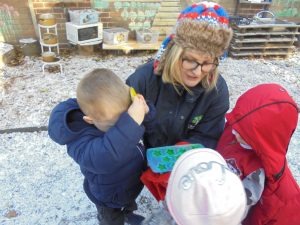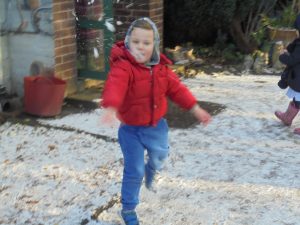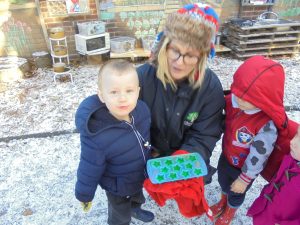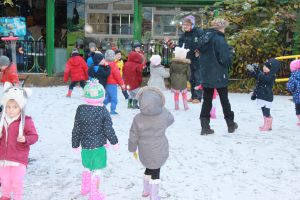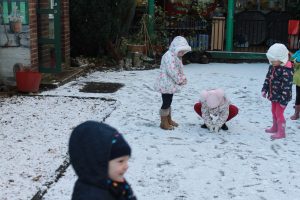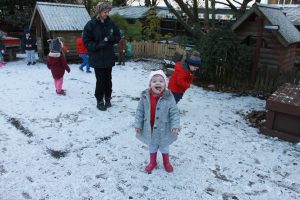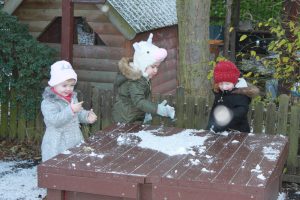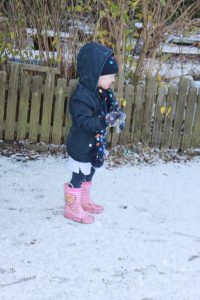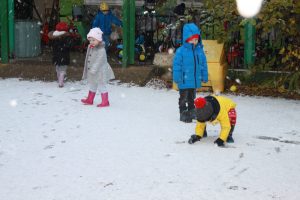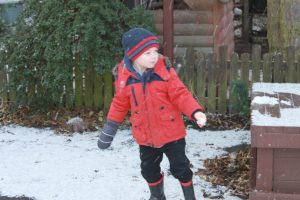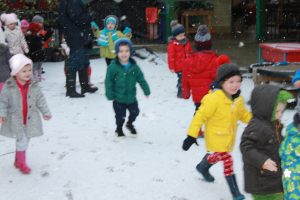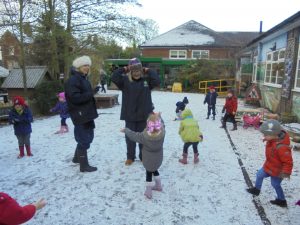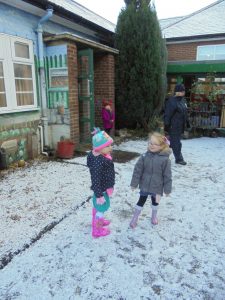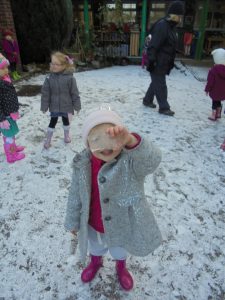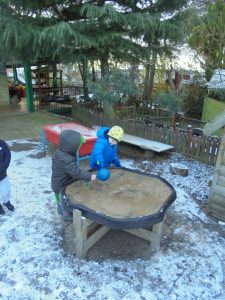 On Wednesday we had a visit from Zoo Lab! The children experienced seeing and touching a range of animals and also learnt a lot about each of them! Here are some of the photographs from the lovely day we had!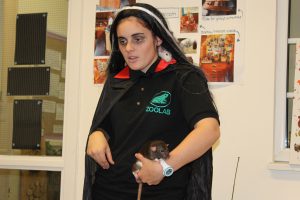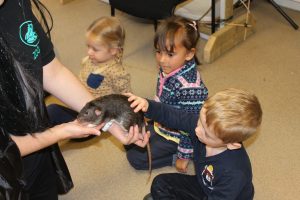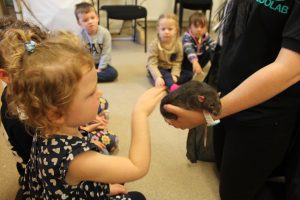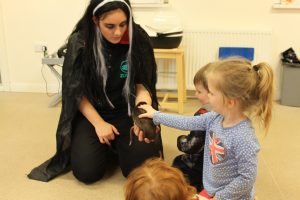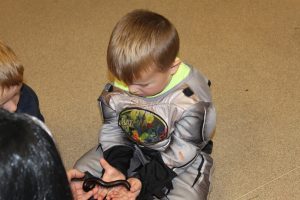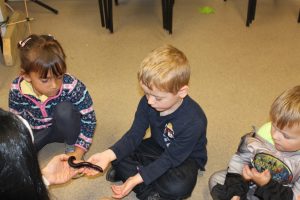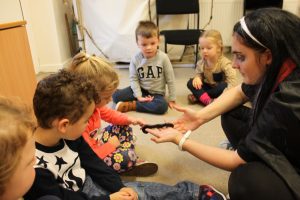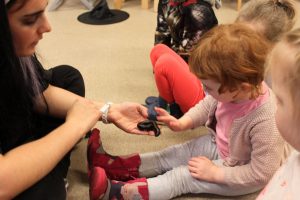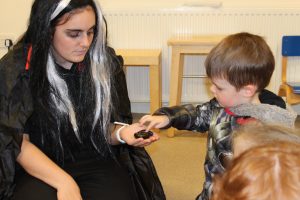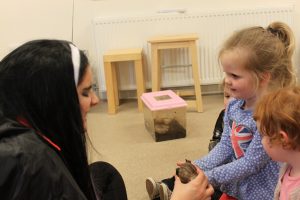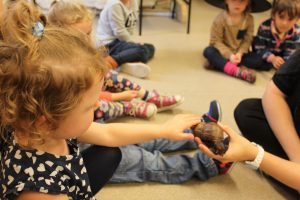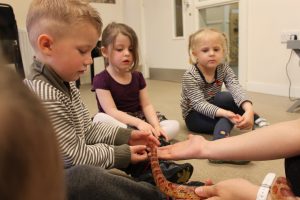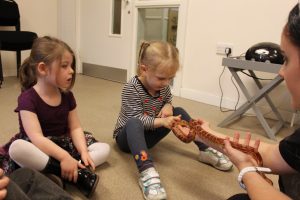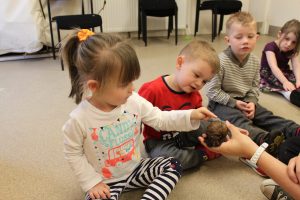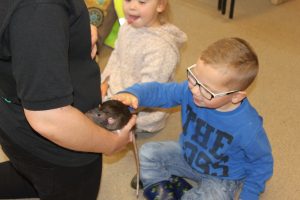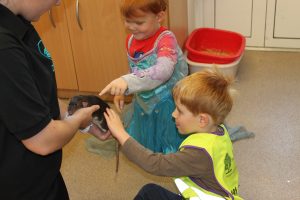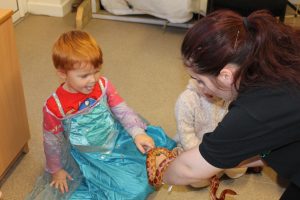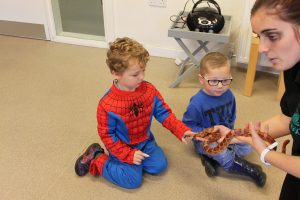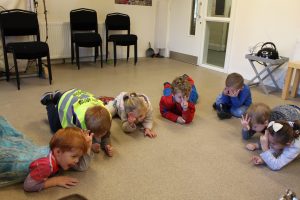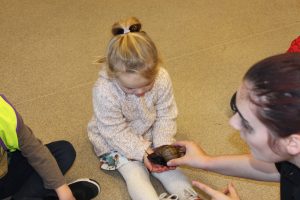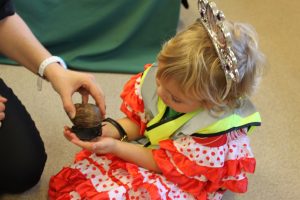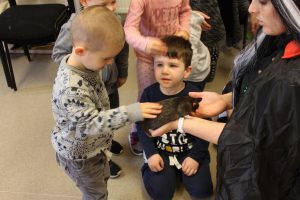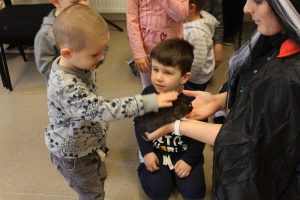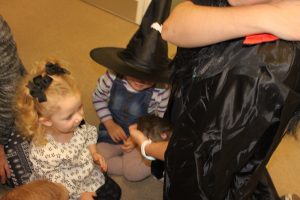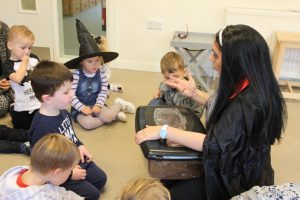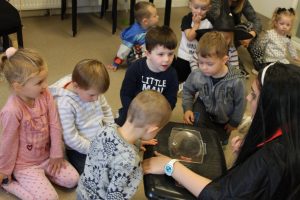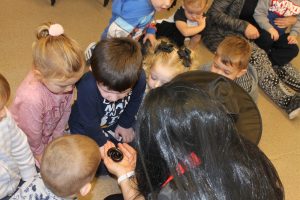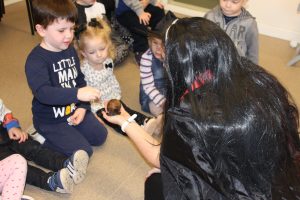 Today we visited the beach! It rained on both the morning and afternoon session but it did not spoil our fun! We splashed in the sea and made sand castles, and when we returned to nursery we had an ice cream cone! It definitely doesn't have to be sunny to visit the beach and have a wonderful time!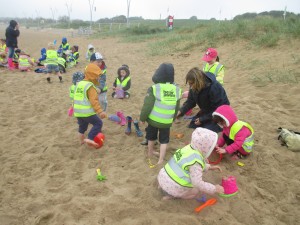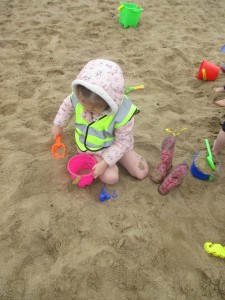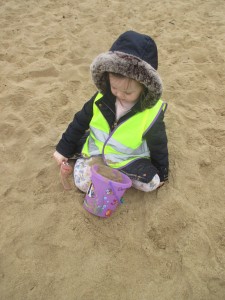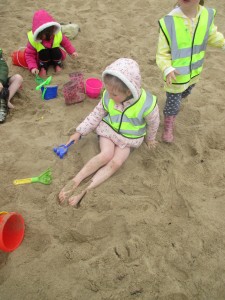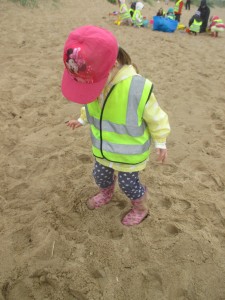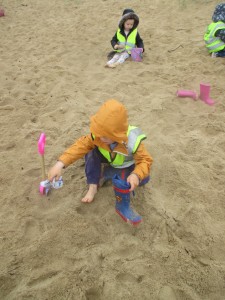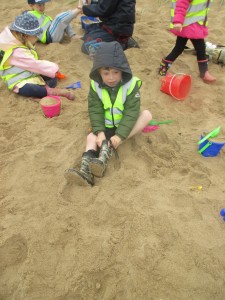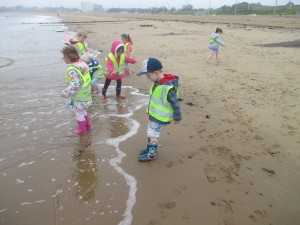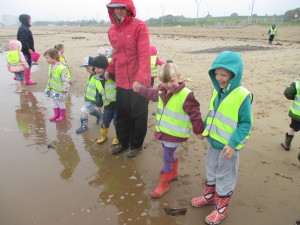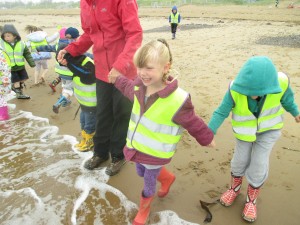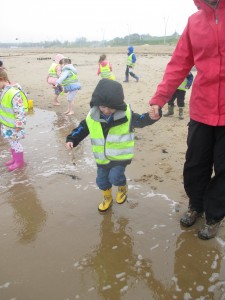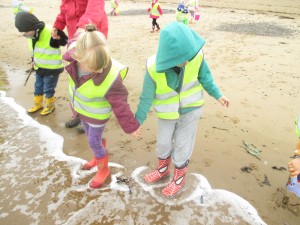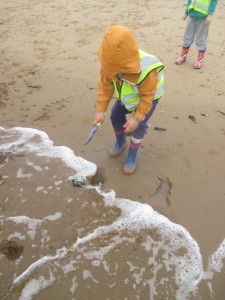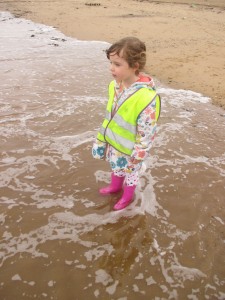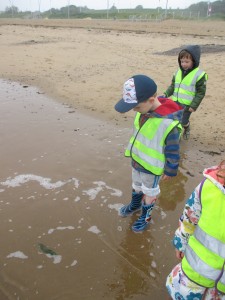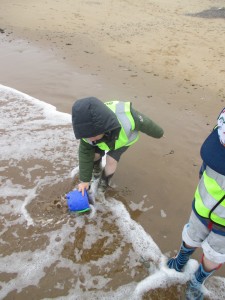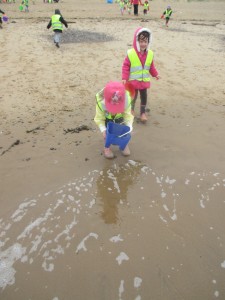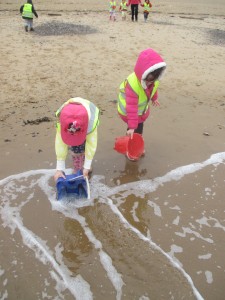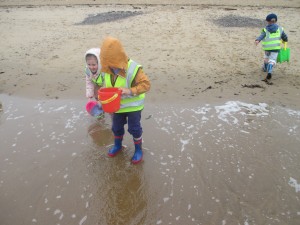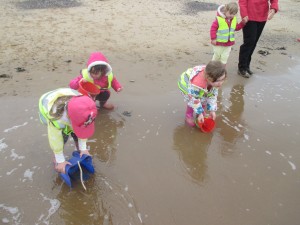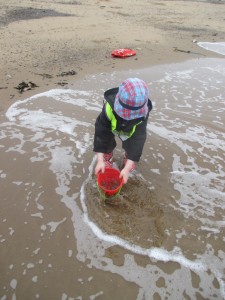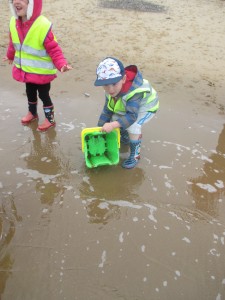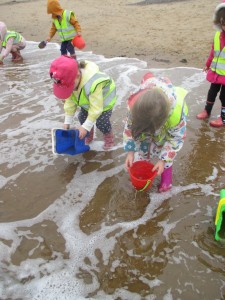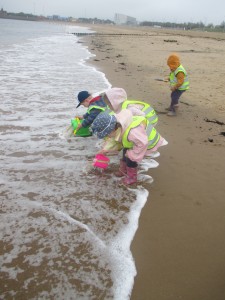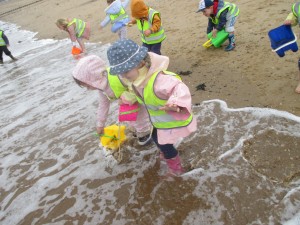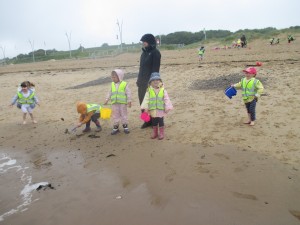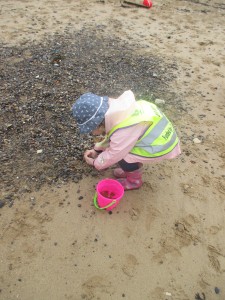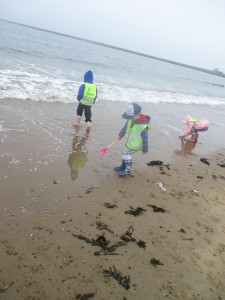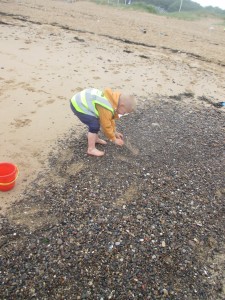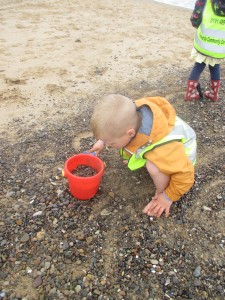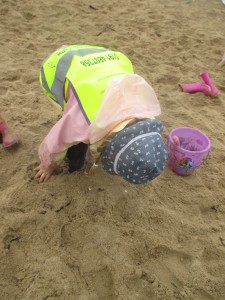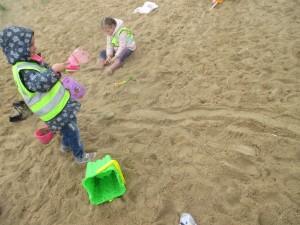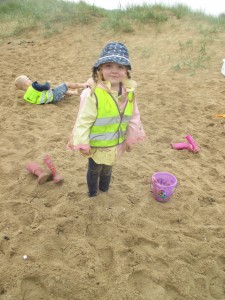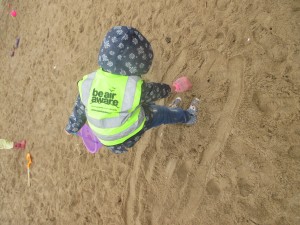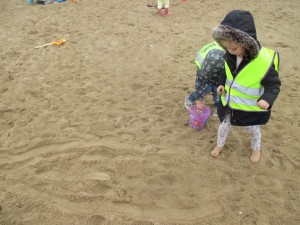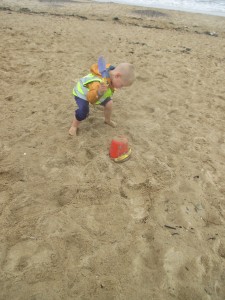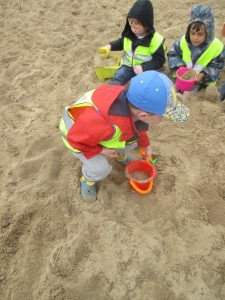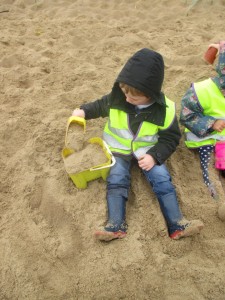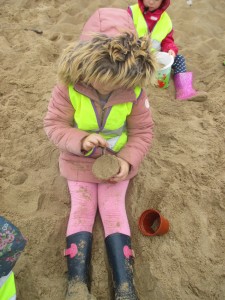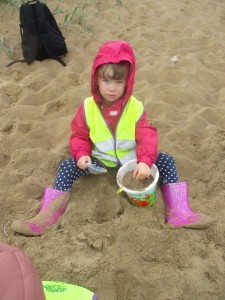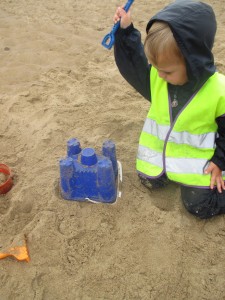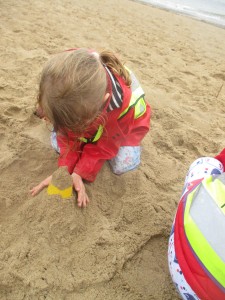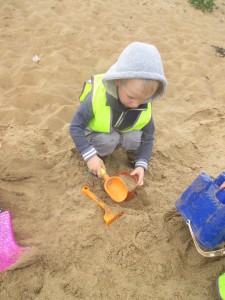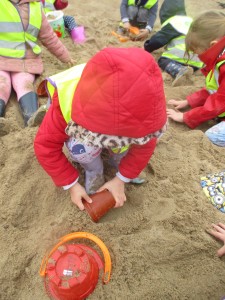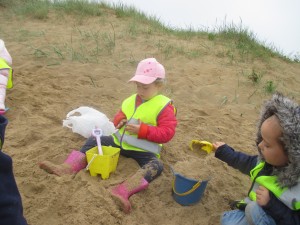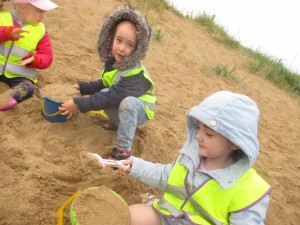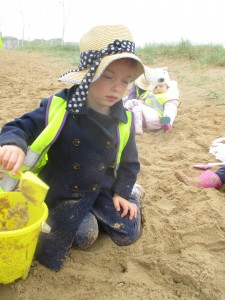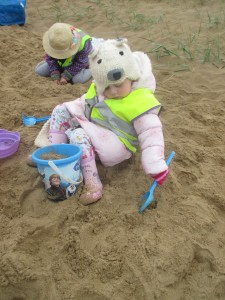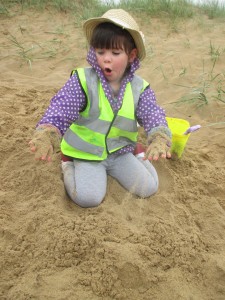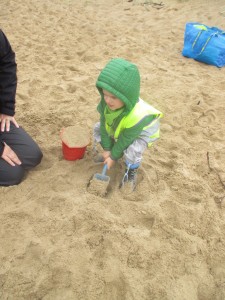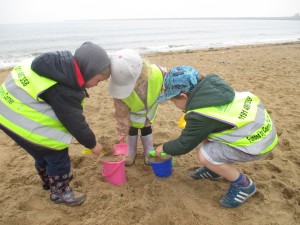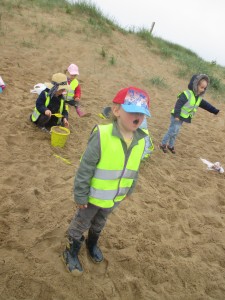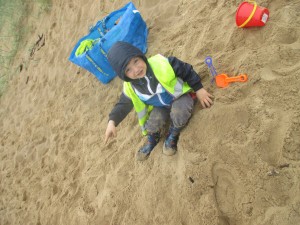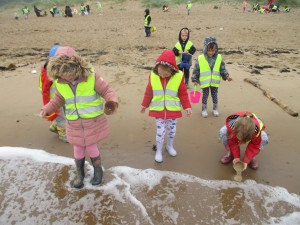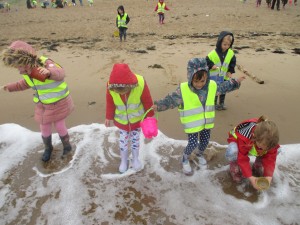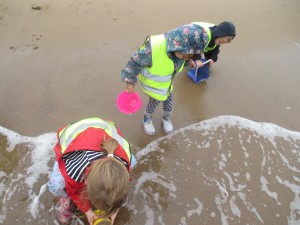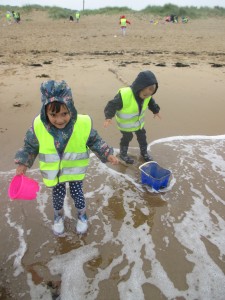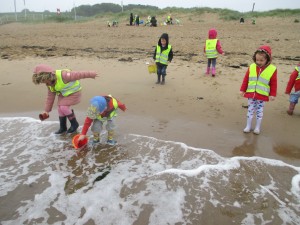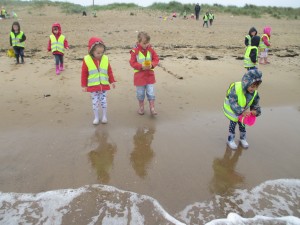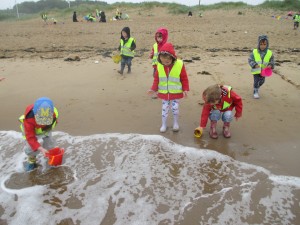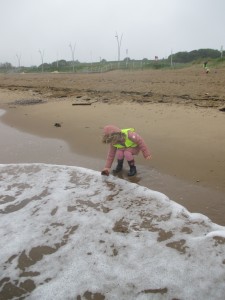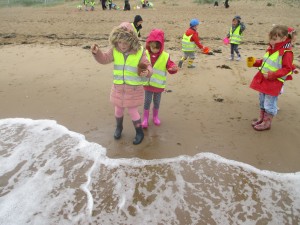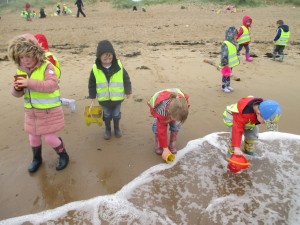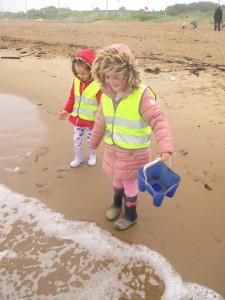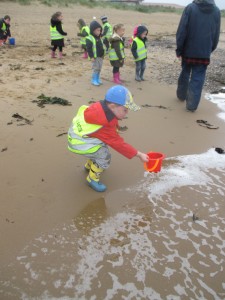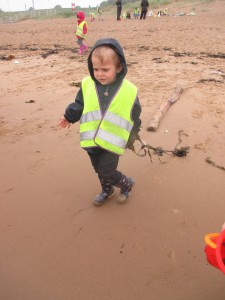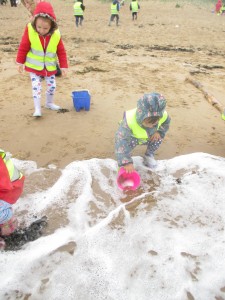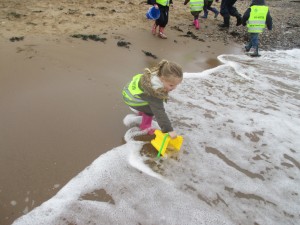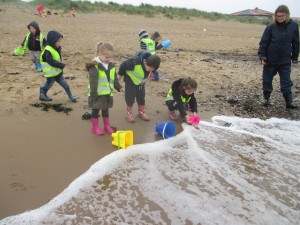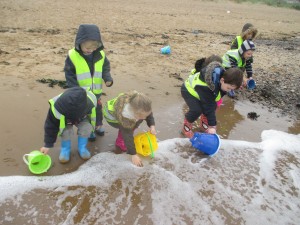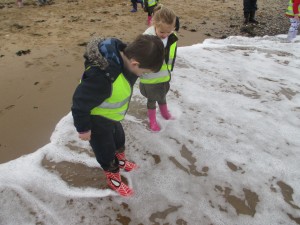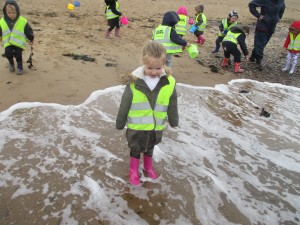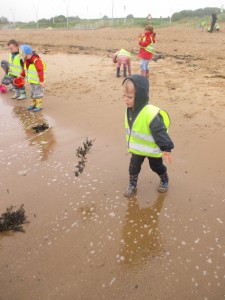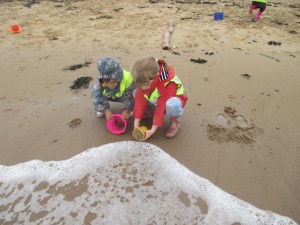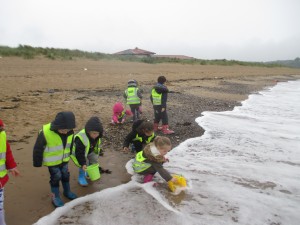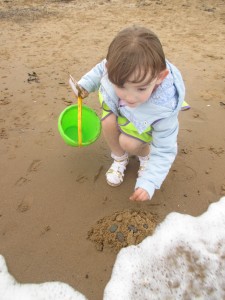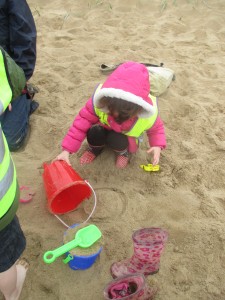 This week we visited Down at the Farm!
Here are a few of the pictures that were taken over the 2 days! We had a fabulous time bottle feeding lambs, holding rabbits and chicks, on a tractor ride and in the play area!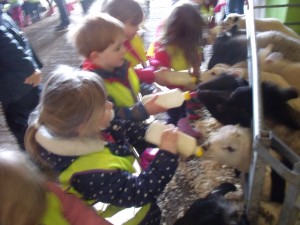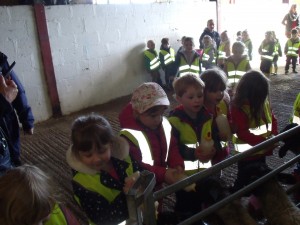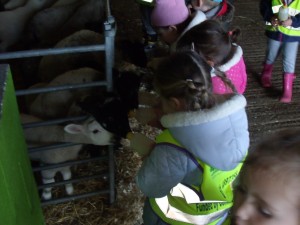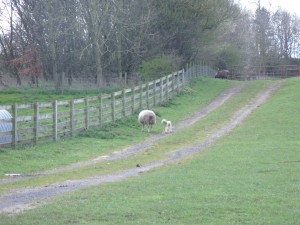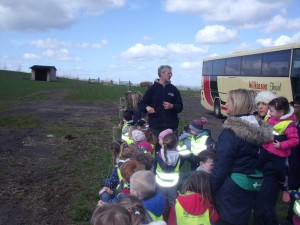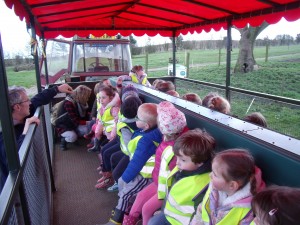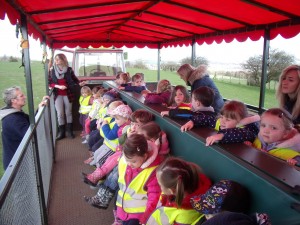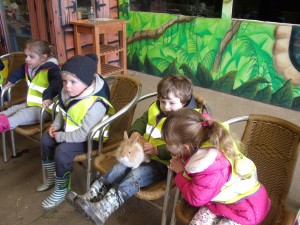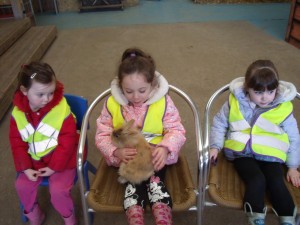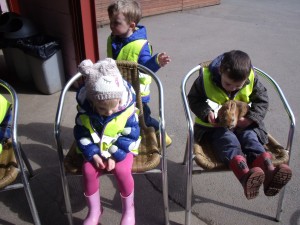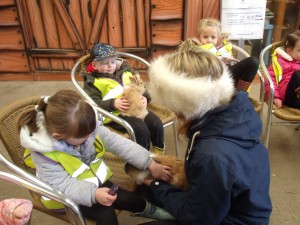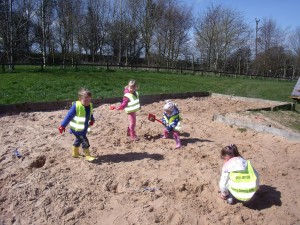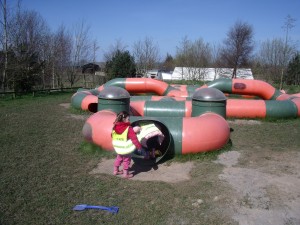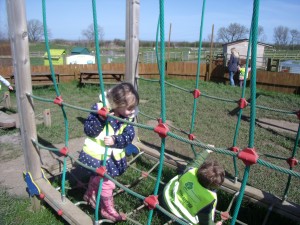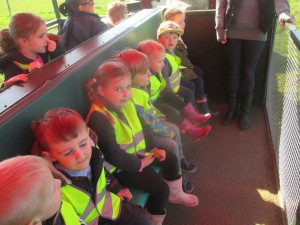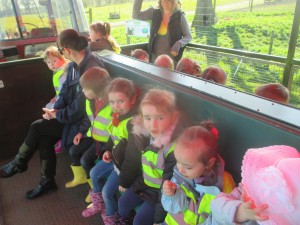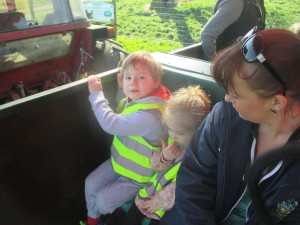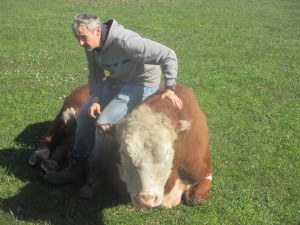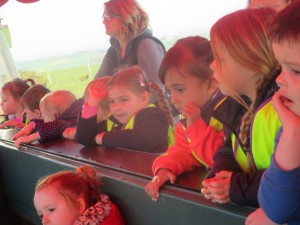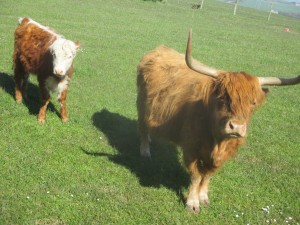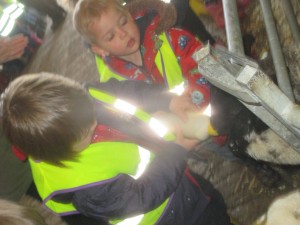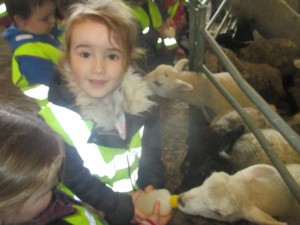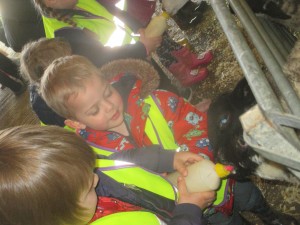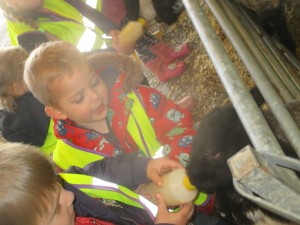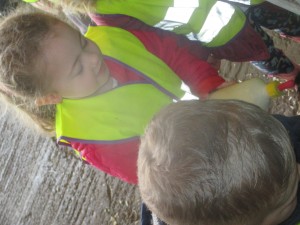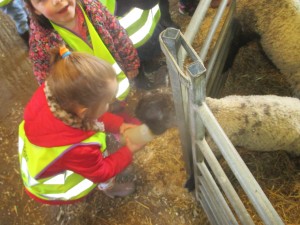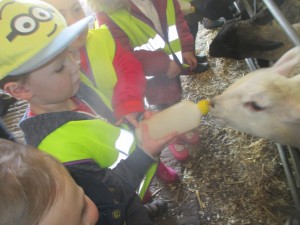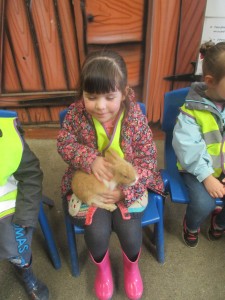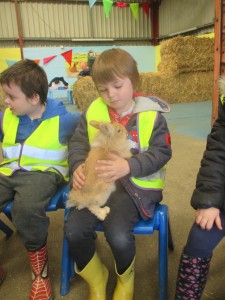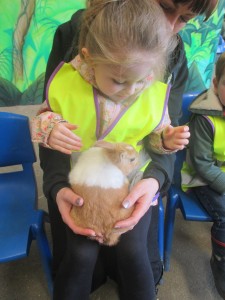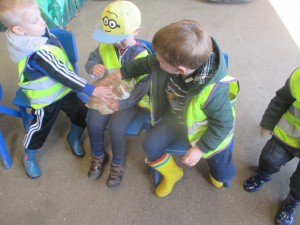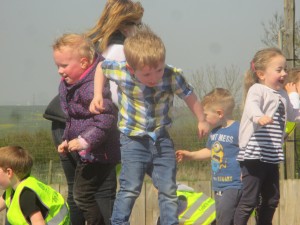 Yesterday we went to the forest with Groundwork. We went on bug hunts to see what we could find. We found ants, spiders, slugs and a woodlouse. We then went on a story trail around the forest and we found 13 pages! The story was "The Ugly Bug" and afterwards we made our own ugly bug masks! We will visit here again with the morning children and the children who attend nursery at the end of the week so do not worry, you won't miss out!
This week Zoo Lab visited our nursery and gave the children an amazing experience which gave them to opportunity to get up close and personal with some exotic animals! Here are some of our pictures from Wednesday!
————————————————————————————————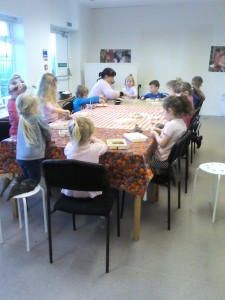 The children in blue group used clay and a range of natural materials to make an object of their choice. Here is what some of the children made.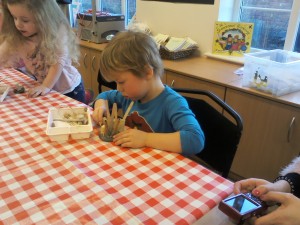 Kacper made a house.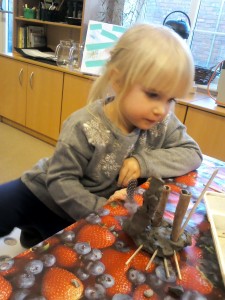 Kaci-Leigh made Merida's moat.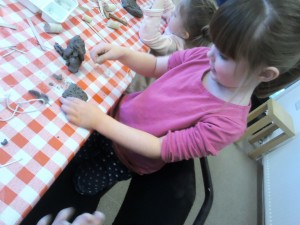 Grace made a muddy puddle with foot prints.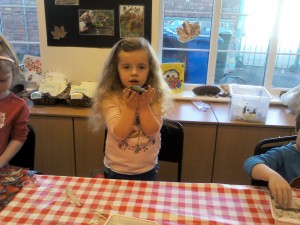 Robyn made a mountain and a lolly pop.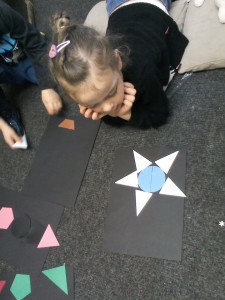 The children have also been making pictures using shapes. Here are some of the things that they have made.
The children have also been exploring mark making in fine sand this week too. They showed an interest in numbers and letters, and used them as a guide for their mark making.
The children loved playing with the shadow screen and used sensory shapes and letters to project onto the screen.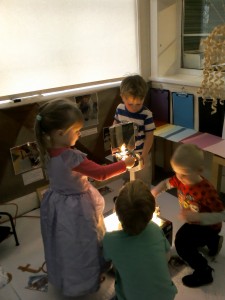 Last week the children found a small amount of snow in the nursery garden…so of course they built a snow man!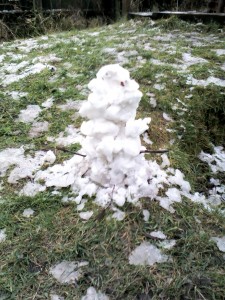 The children wanted to sing to the trees so we sang the hello song and then they wanted to give one a hug so they all found a tree and have a big group hug!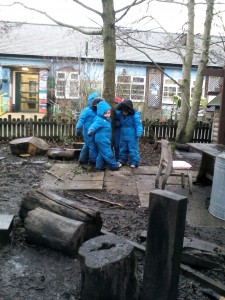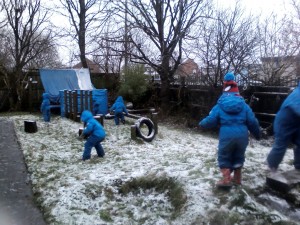 The Children have been looking at light and dark this week and have been focused on looking at sticks and trees in forest school. They have then continued this indoors in almost all of our areas which the children play in during work time. Read on and have a look at what the children have been interested in!
________________________________________________________________________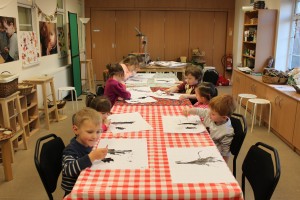 ________________________________________________________________________
I wonder what the children will decide to do next week!